News story
The Prime Minister has appointed 4 trustees to the board of the British Museum
Patricia Cumper, Lord Sassoon, Wasfi Kani and Sir Deryck Maughan have been appointed as Trustees of the British Museum for a period of four years, beginning 27th September 2013.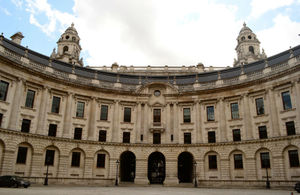 Biography of the new trustees
Patricia Cumper is an award winning playwright, producer, director, arts administrator and cultural leader who is a passionate advocate for the arts particularly the BAME arts sector. Patricia is also an experienced critic and commentator. Born in Jamaica, she studied Archaeology and Anthropology at Girton College, Cambridge University where she was a College Exhibitioner and a full swimming Blue.

Wasfi Kani founded Grange Park Opera in 1998. It is considered one of the leading opera companies in the UK. She created Pimlico Opera in 1987, which, working in prisons has staged musicals, such as Chicago, West Side Story, Les Miserables, Guys & Dolls, alongside professional musicians. There is also a programme of teaching music in primary schools. Born in Cable Street, East London to Moslem Indian parents who had fled India at Partition, Wasfi was educated at Burlington Grammar for Girls in London and St Hilda's College, Oxford, where she read Music.

Sir Deryck Maughan is Senior Independent Director of GlaxoSmithKline, a Director and Chairman of the Risk Committee of BlackRock, and a Director of Thomson Reuters. Sir Deryck has served as Vice Chairman of the New York Stock Exchange and is a Trustee of Lincoln Center and NYU Langone Medical Center and a former Chairman of the Japan Society and the American Friends of the Churchill Museum. Sir Deryck is a Harkness Fellow and a graduate of King's College London and the Graduate School of Business, Stanford University.

Lord Sassoon is an Executive Director of Jardine Matheson Holdings and Chairman of the China-Britain Business Council. From 2002 to 2006 he was in the HM Treasury as a civil servant, with responsibility for financial services and enterprise policy. From 2010 to 2013 Lord Sassoon was the first Commercial Secretary to the Treasury. He was previously a Trustee of the National Gallery Trust and was a Trustee of the British Museum in 2009-10. He was born in London and read Philosophy, Politics and Economics at Christ Church, Oxford.
About the British Musuem
The British Museum is sponsored by the Department for Culture, Media and Sport (DCMS), and is regulated by the British Museum Act 1963. It operates at arm's length from the Government and is governed by a Board of twenty five Trustees, fifteen of whom appointed by the Prime Minister.
The appointment process has followed the OCPA Code of Practice and is in accordance with the original Nolan recommendations.
Published 25 October 2013