The archive of J G Ballard, one of the most visionary British writers of the twentieth century, has been acquired by the nation.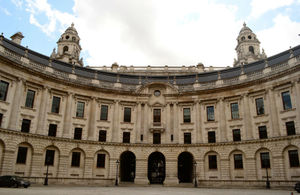 The archive was acquired through the Acceptance in Lieu (AIL) scheme and allocated to the British Library.
"The AIL scheme is now in its 100th year and I cannot think of a better way of beginning the celebrations of this splendid milestone than with the public acquisition of this extraordinary insight into the life and work of J G Ballard," said Ed Vaizey, Minister for Culture.
"I am sure that the people looking forward to using the archive at the British Library will want to join me in expressing a deep gratitude to the Ballard family for making this fascinating material available to the nation."
The archive
J G Ballard's fiction, often shocking, predicted the rise of terrorism against tourists, the alienation of a society obsessed by new technology and ecological disasters such as the melting of the ice caps. Ballard was a provocative writer so distinctive and influential that his name has become an adjective in its own right.
In 1982 Ballard was quoted in an interview as saying, 'There are no Ballard archives. I never keep letters, reviews, research materials. Every page is a fresh start.' But he did keep the manuscripts of his greatest works and expressed his wish for them to be placed at the British Library.
The archive contains manuscripts, notebooks, letters, photographs and ephemera, spanning 50 years. It covers the full range of Ballard's output from The Drowned World (1962) to Miracles of Life (2008).
The archive is expected to be fully accessible by summer 2011.
Acceptance in Lieu
AIL is one of the primary ways of ensuring that important cultural treasures pass into the UK's public collections. It is managed by the Museums, Libraries and Archives Council (MLA).
"AIL is one of the most important means of supporting acquisitions by museums, libraries and galleries in the UK," said Mr Vaizey.
Further information
Published 23 July 2012