World news story
The first ever British Embassy Open Day starts
On Saturday 18 July, the British Ambassador welcomed 500 members of the Chinese public as guests to the Embassy's Open Day in the gardens of her Residence in Beijing.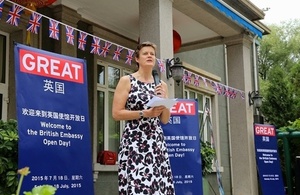 It is the first time that the British Embassy has organised an Open Day for the public.
This year we are celebrating a Golden Year in UK-China relations with the first ever UK-China Year of Cultural Exchange – a unique opportunity to further deepen and strengthen the UK's existing relationship with China across the arts and creative industries. The Duke of Cambridge visited China in March and experienced China's culture – in October President Xi will visit the UK and we hope to offer him an opportunity to see the best of British culture, creativity and innovation.
The guests at the Open Day had their own opportunity to have a special and unique experience of British culture in Beijing:
They were greeted by Shaun from the famous British cartoon "Shaun the Sheep". The film of which was just released in China on 17 July.
They tried out the Spun Chairs designed by top British designer Thomas Heatherwick
They met Joey the horse from the Chinese production of War Horse, and many other cultural experiences.
They learned about our wonderful tourist destinations and educational establishments, taste some British food, and
They had the opportunity to learn about the work of the Embassy including our visa services, the history of the Embassy, the Chevening Scholarship Programme, and our experience of fighting against illegal wildlife trafficking.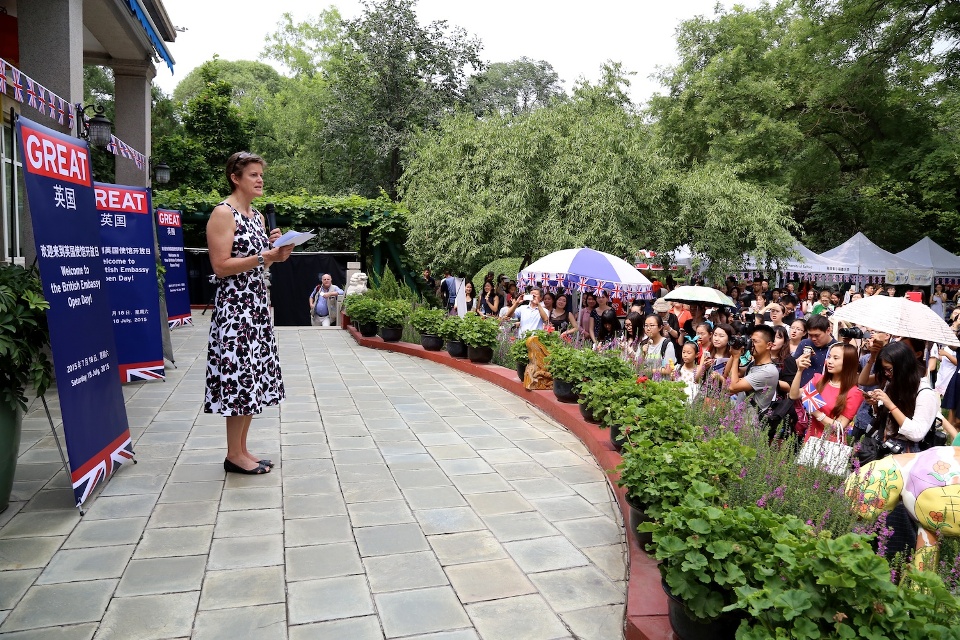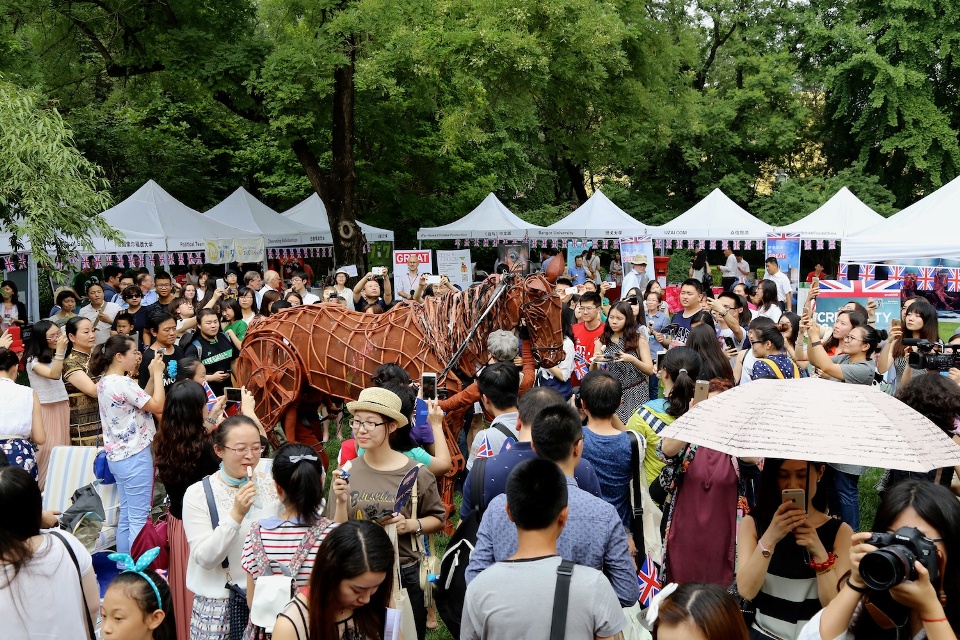 The event featured twenty-one stalls in the garden, profiling the UK's creative expertise across a broad range of areas, from theatre production to universities, from music to high-end commerce, and from tourism to food and drinks. Guests were able to interact directly with each stall in their own creative ways.
Speaking of the Open Day, British Ambassador Barbara Woodward said:
It is with great pleasure that I welcome you to the first British Embassy Open Day. I hope that today you enjoy discovering the best of Britain, be it our memorable travel destinations, world class education organisations or thriving cultural scene.