The Department's response on the Policy Exchange report on building on green belt
A Government spokesman said: "We have no plans to change Green Belt protection. It plays a valuable role in stopping urban sprawl. But we…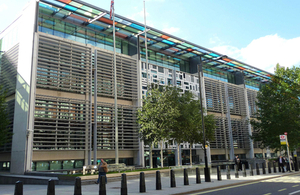 A Government spokesman said:
We have no plans to change Green Belt protection. It plays a valuable role in stopping urban sprawl. But we recognise that our cities have a vital role in delivering the economic recovery our country needs and we are giving them more powers to act as real engines for growth.

One of the key measures set out in our Housing Strategy was more support to local areas that want to deliver new, larger-scale developments that meet the needs of their growing communities. We will be inviting councils and communities to identify opportunities for locally planned large scale development, which will take advantage of streamlined planning processes, giving communities a stronger say and developers greater certainty.
Published 23 November 2011