DCLG responds to Select Committee report on regeneration
Response to the DCLG Select Committee report that claims there is 'no clear strategy' to tackle deprivation.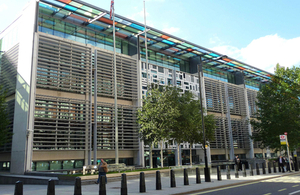 A Department for Communities and Local Government spokesperson said:
"Ministers believe that the top-down Housing Market Renewal pathfinders knocked down neighbourhoods in some of the most deprived areas of the country, and left families trapped in abandoned streets. That's why the programme was swiftly halted and the balance of power shifted in favour of communities themselves.
"The government will shortly be announcing additional funding to help those people living in the worst-affected streets, and will continue to liberate councils and residents from central rules so they can make the key decisions over how they would like to improve their own neighbourhoods.
"But we know that true regeneration can only be achieved by creating the conditions for communities and businesses to thrive in. That's why we have axed the Regional Development Agencies and introduced business-led local enterprise partnerships and low tax, low regulation enterprise zones that are being planted across the country to give businesses the incentives they need to grow their local economy and create thousands of new jobs."
Published 3 November 2011