Government response
DCLG responds to an article in The Times about forthcoming planning reforms
DCLG responds to a misleading press report about the national planning policy framework.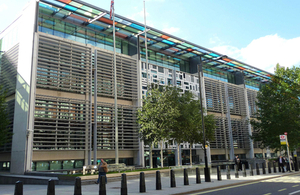 A spokesman for the Department for Communities and Local Government said:
"This story is inaccurate and misleading.
"The National Planning Policy Framework, which is due to be published shortly, will in no way weaken the government's commitment to maintaining the green belt, and other environmental protections.
"What the new framework will do is set out essential reform of  the planning system to support the economic recovery and growth this country needs, while safeguarding and enhancing the environment.
"The framework will turn more than 1,000 pages of impenetrable planning policy into a set of coherent policies which will support the need to promote growth to deliver the homes and jobs people want without compromising the protection of the environment."
Published 1 July 2011