'The Consumer Perspective' seminar
The first Communications Review seminar has taken place at DCMS.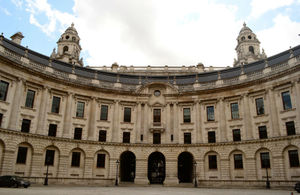 It was very well attended by a wide reach of media and consumer organisations.
Following an introduction by Ed Vaizey, Minister for Culture, Communications and Creative Industries, Chris Taylor, Head of Consumer Policy at Ofcom, spoke about how the regulatory framework needs to keep pace with changing technology and consumer behaviour.
A panel, comprising of members from Channel 4, Olswang LLP, Virgin Media and Which? then gave presentations, which sparked a lively Q&A session.
Threats and opportunities in the new digital landscape were discussed, along with topics including:
what can and should the industry do to protect consumers
the myth of the internet "super-user"
broadband for all
data protection issues
Attendees were encouraged to reflect on the discussions, and to consider issues raised in the Consumer Perspective discussion paper together with those in the remaining discussion papers when making their response to the Communications Review by 14 September 2012.
Get involved
Anyone can respond to the issues raised in the papers accompanying the seminar series, whether or not you were able to attend a seminar we welcome your views. You can leave a public comment on the website, or submit a private submission.  
Further information
Published 13 July 2012