The Art Fund increases funding to museums and galleries by 50%
Raft of funding measures announced to help people all over the UK have access to great art.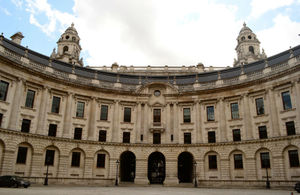 The Art Fund today announced plans to increase its funding for museums and galleries all over the UK to buy and show art by over 50% by 2014 - rising by 10% each year until then.
"We must ensure that museums remain able to collect, display and interpret great works of art, for a wide public, whatever the financial pressures of the moment, said Stephen Deuchar," Art Fund director. "Supported by the National Art Pass, we are determined to help this happen."
The Art Fund will commit £7 million a year to its funding programme - up from £4.5 million.
Speaking at the annoucement event, Jeremy Hunt Secretary of State for Culture, Media and Sport said: "The Art Fund has led the way in showing that philanthropy can be about small as well as large donations - and enabling many more people to access great art. I wish them every success."
National Art Pass
The Art fund also launched their National Art Pass today, which gives free entry to over 200 charging museums and galleries and 50% off entry to major exhibitions. The National Art Pass replaces the Art Fund's previous membership card and proceeds from the Pass will feed directly into their funding programme, supporting museums and galleries across the country.
The National Art Pass is available from £35 a year and can be bought through the Art Fund website or by calling 0844 415 4100.
A special National Art Pass for Under-26s is also available from £18.75.
Wolfson funding commitment
The Art Fund also confirmed today that the Wolfson Foundation has pledged £1.5 million over three years for the acquisitions funding programme. The Art Fund plans to extend its work with a number of other donors, trusts and foundations.
Further information
Published 24 August 2012