Thames exercise prepares Marines for Olympic security role
This week's Olympic security training exercise on the River Thames in London, which has involved nearly 100 Royal Marines joining up with police and has been designed to mitigate against potential threats during the summer of 2012, comes to an end today.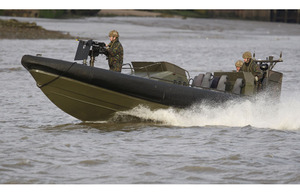 Royal Marines from 539 Assault Squadron (539 ASRM) have been exercising with the Metropolitan Police's Marine Policing Unit (MPU) on the River Thames near Woolwich Arsenal Pier as part of safety and security planning for the London Olympics.
Almost one hundred Royal Marines have been honing their skills on boat assets such as offshore raiding craft and Landing Craft Vehicle Personnel, supported by a Royal Navy Lynx helicopter and the patrol boat HMS Blazer.
The series of familiarisation exercises are helping to develop the safety and security operation for the River Thames. They have been designed to make sure that everyone has the same level of knowledge and that the military and MPU tactics work together.
Secretary of State for Defence, Philip Hammond, said:
As we get closer to the Games, the public can expect to see more exercises like this, which I hope will provide reassurance that everything possible is being done to ensure the event is safe, secure and enjoyable for all those attending and participating.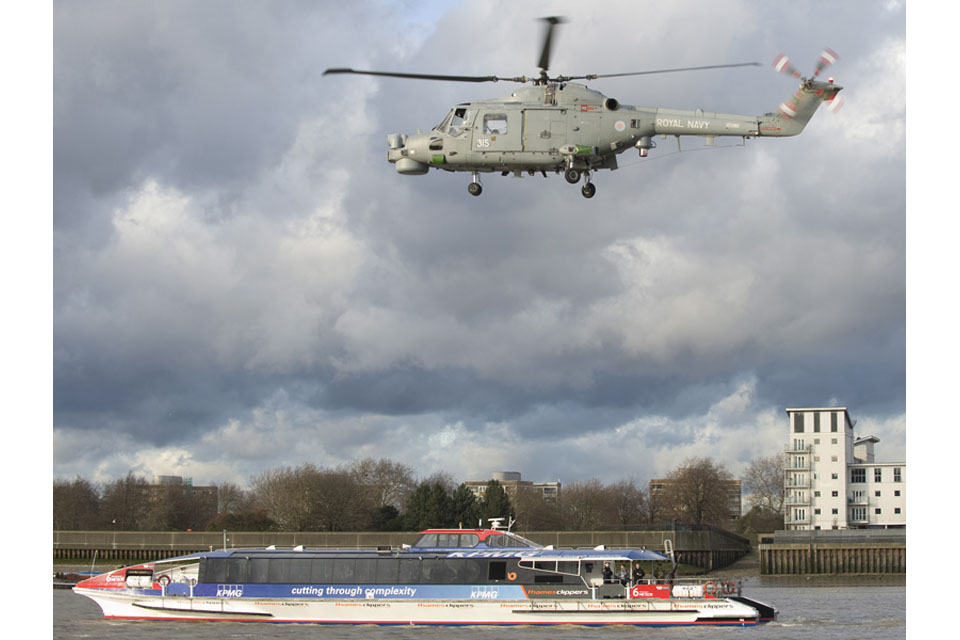 "This exercise is an example of the way in which military personnel and assets will support the police-led security effort for this year's Olympic and Paralympic Games. London 2012 will be a once-in-a-generation event for the UK, and the Armed Forces are proud to play their part."
Major Paul 'Stits' Stitson, Second-in-Command of 539 ASRM, said:
The Royal Marines have used a variety of boat and air assets, working successfully in support of the Metropolitan Police.
During the exercise we tested and developed responses to potential security threats that may arise during the Games this summer.
The Met's Assistant Commissioner Chris Allison, National Olympic Security Coordinator, said:
All of our planning is designed to mitigate against potential risks during the summer of 2012, and this is an example of where we will be using specialist military capability to support us. This exercise is not in response to any specific threat, but is part of our planning to pre-deploy certain specialist assets to bolster our operation.
This will be a summer like no other in London. The Thames runs through the very heart of our capital and will be a popular place for people who want to be part of the Olympic spirit. This is all part of our planning to ensure this summer's events take place safely and securely.
Taking part in this week's exercise are up to 44 officers from the Metropolitan Police, a Force Firearms Unit and Air Support Unit, and, from the Marine Policing Unit:
4 x rigid inflatable boats
1 x command and control launch
1 x Targa patrol craft
Also taking part are up to 94 Royal Marines personnel (including support personnel) and various military marine craft, including:
4 x offshore raiding craft
2 x Landing Craft Vehicle Personnel
2 x rigid inflatable boats
1 x patrol boat
1 x Navy Lynx helicopter
Published 20 January 2012