Ten years of free museums
Landmark policy of providing free access to National Museums reaches 10 year milestone on Thursday 1 December 2011.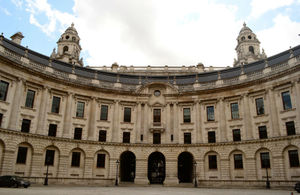 Visitor numbers at the country's national museums are at a record high at the 10 year anniversary of free entry.
Eight of the top ten UK visitor attractions are free DCMS-sponsored national museums, with around 18 million annual visits to museums and galleries that used to charge an entrance fee.
Secretary of State for Culture, Olympics, Media and Sport Jeremy Hunt said: "We have the finest museums and galleries in the world.  But unlike other major capital cities, they are free to visit in this country.  The range of items on display is breath-taking, from world famous paintings to amazing discoveries from the natural world.  All of this, free of charge, for anyone to visit as often as they like. 
"Our free museums and galleries ensure that culture is for everyone, not just the lucky few.  I am particularly proud that we have secured the future of free museums despite the current financial climate."
Director of the Tate Sir Nicholas Serota said: "Across the world, the success of free admission to National museums is regarded as a model in making available the treasures we all own to the widest possible audience. The government is to be congratulated on maintaining this principle at a time of constraint."
Free entry to all DCMS sponsored national museums began on 1st December 2001.  Continued access to free museums is part of the coalition agreement and funding to secure this was put in place in last year's spending review.
Key facts and figures on free museums include:
2010/11 was the ninth and most successful year since the introduction of free admissions, with around 18 million visits to former charging museums;

visits to former charging sponsored museums in London increased by 151 per cent between 2000-01 and 2010/11. Visits to the National Maritime Museum were up 204 per cent, the Natural History Museum by 187 per cent and the V&A by 180 per cent;

visits to former charging sponsored museums outside London were up by 148 per cent, with visits to National Museums Liverpool up by 269 per cent, the Museum of Science and Industry in Manchester by 122 per cent, and the Natural History Museum in Tring by 107 per cent; and

visits to the national museums which have always been free, such as the British Museum, National Gallery and Tate, rose by 22 per cent over the same period.
Free admission makes a major contribution to the UK tourist economy by attracting huge numbers of international visitors.  Museum charges apply in most major capital cities, including MoMA, NewYork ($25); Musee du Louvre, Paris (€10); Royal Ontario Museum, Toronto (C$22.00); Rijksmuseum, Amsterdam (€12.50); Vatican Museum, Vatican City (€15).
According to VisitBritain, Britain's major museums and galleries earn the country £1 billion a year in revenue from overseas tourists.  A recent report on Britain's culture and heritage shows that museums and galleries are a key motivator for many international visitors to Britain, with free world-class national museums and art galleries a particular draw.
Further information about museums and galleries, including a full list of DCMS-sponsored national museums.
Notes to Editors
Free access to the permanent collections at DCMS-sponsored charging museums was introduced for children in April 1999, for Over-60s in April 2000 and for All (universal free access) in December 2001. Tate Modern opened free from 1 May 2000 and Imperial War Museum North from 5 July 2002.

Entry charges remain in place for adults at a few branch museums: Tate St Ives (which stages temporary exhibitions only) and Imperial War Museum's HMS Belfast, Cabinet War Rooms and Duxford, which have always been self-financing. Entry for under 16s is free.
Press Enquiries: 020 7211 2210
Out of hours telephone pager no: 07699 751153
Public Enquiries: 020 7211 6000
Published 29 November 2011