Ten years of free museums
DCMS-sponsored institutions mark 10 years since introduction of universal free access.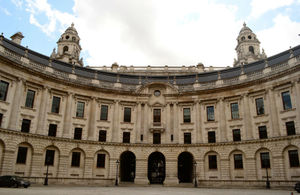 Visitor numbers at the country's national museums have reached a record high ten years after the beginning of the landmark policy of providing free access to national museums.
Eight of the top ten UK visitor attractions are free DCMS-sponsored national museums and about 18 million visits are made every year to museums and galleries that used to charge an entrance fee.
"We have the finest museums and galleries in the world, but unlike other major capital cities, they are free to visit in this country," Culture Secretary Jeremy Hunt said. "The range of items on display is breathtaking, from world famous paintings to amazing discoveries from the natural world. All of this, free of charge, for anyone to visit as often as they like.
"Our free museums and galleries ensure that culture is for everyone, not just the lucky few. I am particularly proud that we have secured the future of free museums despite the current financial climate."
Free entry to the permanent galleries at all DCMS-sponsored national museums began on 1 December 2001. Since then, visits to those in London that previously charged have increased by 151 per cent and visits to those outside London have risen by 148 per cent.
Museums in many other major cities around the world charge for entry, including the Musee du Louvre in Paris, which costs up to €10 per person, and MoMA in New York, which costs $25.
Research by VisitBritain suggests the UK's free museums and galleries are a key motivator for many international visitors and earn the country £1 billion a year in revenue from overseas tourists.
How well do you know the UK's free museums and galleries? Head to our Facebook page to test your knowledge in our photo competition or join the conversation on Twitter by following #freemuseums10.
Further information
Published 1 December 2011