News story
Tech City celebrates third anniversary as new figures show economic success story
The government outlines further plans to back the UK technology sector.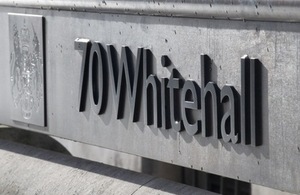 As Tech City marks its third year, the government has welcomed a new report published today (6 December 2013) which highlights the rapid growth of Tech City, from a local initiative created 3 years ago to establishing itself as the digital capital of Europe. Independently produced figures from the report highlight how London tech companies are contributing to economic growth, inward investment and high value jobs across the country.
The government is today (6 December 2013) outlining further action that makes clear that the UK is open for business and is backing our technology sector, by:
Announcing that the government will open up the exceptional talent visa route to world-leading individuals in the digital technology sector. Tech City UK will work with the Home Office in assessing applications for this route, which will open in April 2014. This will provide an immigration route for individuals with a proven track record in developing successful businesses or creating new innovations in the technology sector, allowing our technology industry to attract the best global talent in the world.

Unveiling a new UK digital services index, which will benchmark UK companies — both large and small — listed on the London Stock Exchange and operating in the digital sector. The launch of the index series reflects the growing importance of the digital sector to UK businesses. By widening the definition of what constitutes an internet service business, the new index is more representative of companies operating in the sector with weightings in key service areas such as travel and leisure, media and general retailers as well as traditional software and technology stocks.

Welcoming the fact that from today, Tech City businesses will have access to the fastest mobile network in the world - a 300 megabits per second (Mbps) 4G service built by EE has also committed to prioritising Tech City for all future networking innovations, meaning that businesses in the area will be able to stay one step ahead of their global rivals. As well as delivering a bigger, better, faster mobile infrastructure in the area, EE has launched an experts programme to give Tech City businesses vital experience and mentoring in finance, HR, legal and technology areas.

Welcoming major investments by global technology brands being announced today which will see millions of pounds of investment coming into the country and creating hundreds of high value jobs. These include open source software business Pivotal which is investing £100 million in Tech City over the next 10 years and opening an office on Old Street with 75 people. Samsung Electronics UK, a leader in digital media and convergence technologies, is opening a new Innovation Centre at Fleet Place in London which brings together the design, software, product innovation and mobile product planning parts of the Samsung electronics business. A growing number of employees will be based at the centre and focus on leading innovation in software and design and providing services to the UK and rest of the world.

Announcing a £15.5 million funding package from the government's Technology Strategy Board to help innovative businesses grow. This includes up to £12.5 million in research and development funding competitions to boost digital and computing technologies across the UK. In addition, at least 3 new competitions of £1 million each to encourage specialist clusters - helping digital companies to develop further into Tech City as well as supporting healthcare technologies in Wales and manufacturing (process industries) in the north east.

Reinforcing government commitments to connect UK technology hubs with plans to enhance and expand transport connections between them. The government is developing proposals for the construction of a new railway linking Bedford to Cambridge and as soon as 2017 new services from Stratford to Stansted and Cambridge. This will link in with the existing transport programmes, including the £14.8 billion Crossrail project, the £6.5 billion Thameslink programme, investments at Reading and Oxford and new station at Cambridge Science Park to create a high tech transport network for a high tech industry. To complement this, the government is prioritising the rollout of on train communication and Network Rail is leading an industry task force to improve 3G and 4G signals through new and enhanced track side.
Tech City Annual Report: findings
The Tech City Annual Report presents data highlighting the role of the digital sector in spearheading London and the UK's economic recovery. The report states that:
between 2009 and 2012, the number of tech/digital companies in London increased 76%, growing from 49,969 to 88,215
27% of all job growth in London comes from the tech/digital sector, with approximately 582,000 people now employed by the tech/digital sector in London
between 2009 and 2012, the tech/digital sector in London grew by 16.6%
major tech and digital companies have been brought into Tech City in the last 3 years from global markets including the US, Europe and Asia; in recent weeks, US firm Box and social game developer Rekoo have located in London, joining the raft of leading tech companies – among them Facebook, Google, Twitter, Amazon, Cisco, Intel, Microsoft, FourSquare and Pinterest – already based in the capital
Government support for start-ups
In the last 3 years, new government policies and programmes have included the enterprise investment scheme (EIS), seed enterprise investment scheme (SEIS), R&D tax credits, patent box, entrepreneur visa, opening government procurement, the Future Fifty, changes to IPO regulations and the creation of the high growth segment on the London Stock Exchange. These have all acted to catalyse higher rates of start-ups, as well as creating a landscape favourable to digitally enabled firms to scale and grow rapidly.
These changes to the business and policy landscape have caused Tech City to grow from its initial hub in Shoreditch and for tech clusters to emerge and thrive across London. Among them Imperial West, Level39, Croydon Tech City, King's Cross, Royal Albert Docks, Soho, Silvertown Quays, iCITY and the Olympic Park. As a result, the capital has experienced considerable growth during this period.
Joanna Shields, Tech City CEO and Ambassador for Digital Industries, said:
In 2010, the government recognised the growth potential of the tech sector and 3 years on, the results are significant. The economic impact generated by creative and innovative digital businesses is not only supporting our recovery, but as today's new data shows it has ensured our lead as one of the world's leading digital economies.

Our challenge now is to build on these firm foundations to drive higher rates of start-ups and create a landscape favourable to digitally enabled firms to thrive and contribute long term to growth and jobs.
Further action to boost digital and technology sector
Other action being announced today to boost the digital and technology sector across the UK includes:
Published 6 December 2013