Tanks exhibition at Tate Modern
Display to showcase massive industrial chambers that fuelled the power station in a new light.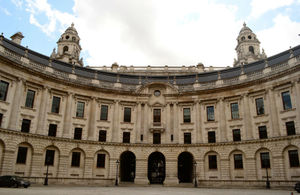 The Tanks are the world's first museum galleries permanently dedicated to exhibiting live art, performance, installation and film works.
The Tanks Art in Action will be launched with a fifteen week festival from 18 July to 28 October as part of the London 2012 Festival.
The festival will feature more than 40 established and emerging artists including Focus projects from Anne Teresa de Keersmaeker, Korean artist Sung Hwan Kim and new works from Tate's Collection by Lis Rhodes and Suzanne Lacy.
Raw industrial spaces
The Tanks are raw industrial spaces once contained oil to fuel the power station and have lain unused since it was decommissioned in 1981.
The opening of the Tanks is Phase 1 of the Tate Modern Project which will see an iconic new building added to the south of the existing Tate Modern gallery by 2016.
Entrance to The Tanks is free. Tickets are available for festival events.
Further information
Published 16 July 2012