News story
Takeover Day at the Home Office
Ten teenagers spent a day at the heart of government for the second Takeover Day on Thursday 10 November.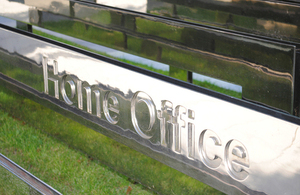 Takeover Day is run by the Children's Commissioner. It is designed to give young people the chance to work with adults and be involved in decision making.
Nominated by schools, community groups or charities for their commitment to their studies and communities, the ten teenagers spent the day at the Home Office.
They shadowed senior officials and ministers, including the Home Secretary Theresa May, Immigration Minister Damian Green, Minister for Crime and Security James Brokenshire and Equalities Minister Lynne Featherstone.
The Home Secretary, Theresa May, said: 'I am delighted the Home Office took part in Takeover Day. The ten young people who joined us were keen to learn and enthusiastic in voicing their own thoughts. This was a rewarding experience for us all.'
The teenagers spent the afternoon shadowing ministers and attending meetings about Home Office policies on policing, crime, immigration and equalities.
Published 11 November 2011