System 'getting better' says immigration minister
Damian Green reacts to independent report into use of intelligence by UK Border Agency.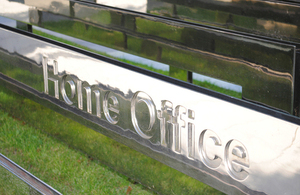 The independent chief inspector of the UK Border Agency has today published his report into the organisation's use of intelligence.
 
John Vine's inspection took place between 15 October and 9 December 2010 and focused on how the agency obtains and uses information about abuse of the immigration system and customs controls.
 
He reported that, although significant improvements in the use of intelligence have been made, there is more to be done.
This includes ensuring that records of all allegations from the public are kept, along with a record of actions taken. 
Working smarter
Minister for immigration, Damian Green said: 'Enforcement activity is the cornerstone of our new immigration system and our intelligence-led approach means we are working smarter; focussing resources where they matter the most.'
He added that information from the public is extremely important. 'The UK Border Agency very much welcomes members of the public providing intelligence and a lot of that is the basis of the intelligence-led work that we do,' he explained.
Arrests made
Intelligence-led operations have led to 1,400 arrests in recent months.
The minister also pointed out that 70 colleges have had their licenses suspended following information being received from the public, adding that these were only possible thanks to the intelligence gathered by frontline officers.
 
'Let the message be clear, the UK is no longer an easy touch for illegal immigrants.'
Published 13 May 2011