Press release
Survey and inspection: keeping you safe on the water
Last year in the south west, 184 safety inspections were conducted on domestic passenger boats.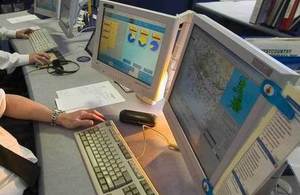 One hundred and eighty four safety inspections were carried out on domestic passenger boats in the south west last year.
Survey and inspections are carried out to ensure that vessels are safe to set sail. Any structural defect, issue with communications or lifesaving equipment on board could mean the difference between life and death on the water.
The Maritime and Coastguard Agency (MCA) surveyors that carry out these inspections are trained to spot any issues, and are on hand to offer advice.
In the most serious of cases, the MCA can detain vessels to stop them from sailing, until the necessary improvements are made.
Tony Heslop, Survey and Inspection Operations Manager for the South West, said:
The majority of owners and operators of passenger boats in the west country are responsible. They work closely with us to ensure their vessels are in good working order and in turn look after the safety of their customers.

In all, we look after around 700 vessels in the south west, carrying out surveys and inspections all year round as part of our work to save lives and improve safety.
Nick Dunn, from Dartmouth Steam Railway and River Boat Company, one of the operators the MCA work closely with, said:
We find the MCA in the south west to be particularly helpful; they have a good understanding of our business and are ready with sound help and advice. They provide an independent check on our equipment and crews, enabling us to operate with confidence and give our passengers an enjoyable and safe day out.
Notes to editors
There is a filming and interview opportunity to attend a survey of the last remaining coal-fired paddle steamer in the UK, the Kingswear Castle, operated by Dartmouth Steam Railway and River Boat Company. This will take place at the boatyard on the north side of Old Mill Creek, Dartmouth at 11am on Wednesday 22 January 2014.
If you would like to attend, please confirm your attendance with the MCA press office by 2pm Tuesday 21 January.
Maritime and Coastguard Agency press office
Press enquiries 020381 72222 (Monday to Friday, 9am-5pm)
Outside these hours, for emergency press enquiries only please dial the above number. You will hear a message giving an out of hours pager number.
Published 20 January 2014