News story
Survey about medicines safety communications
MHRA is asking healthcare professionals for feedback on how it communicates medicines safety issues.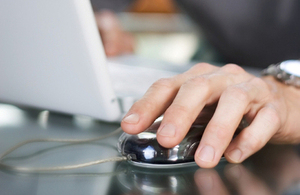 The survey looks at:
your experience of regulatory safety communications
your views on their effectiveness
which information channels you prefer
It's anonymous and will take around 10 minutes to complete. You could win a £50 John Lewis voucher by participating if you fill in your email address on the final page.
It is part of an EU-wide project called SCOPE (Strengthening Collaboration for Operating Pharmacovigilance in Europe). This project aims to help medicines regulatory agencies, including MHRA, fulfil the requirements of pharmacovigilance legislation introduced in 2012. Your answers will be used to improve regulatory safety communications.
We will not use your name if we publish the survey results. Fill in your email address on the final page of the survey if you would like a copy of the survey results.
Published 9 June 2015