News story
Supporting personal assistants working in adult social care
New 'Framework for Personal Assistants' to make it easier for people with disabilities to employ PAs.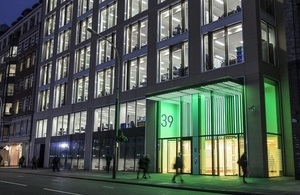 A new 'Framework for Personal Assistants' aims to make it easier for people with disabilities to employ PAs to help them to live as full a life as possible.
Research shows that people receiving payments can be nervous about becoming an employer and the lack of a clear, universal job description can be a barrier to those considering joining the profession.
The framework maintains the flexibility of the role, which is vital in helping people with disabilities to live their lives, and aims to increase the number of PAs available.
The new framework will:
Provide employers with an up to date toolkit to make the practical side of employment easier to understand including job descriptions and interviewing.
Develop an induction framework so all PAs have the same basic introduction to the role based on the Common Induction Standards developed by Skills for Care.
Create a clear, national toolkit including templates for contracts and other legal aspects of employment. This will be regularly reviewed and updated.
Use Local Authorities to assist in background and reference checking where requested.
Work with Job Centre Plus to make all staff aware of PAs as a career option for job seekers.
The publication is part of the personalisation agenda at the heart of the Government's Vision for Adult Social Care to deliver services chosen by people to meet their individual needs.
By 2013, everyone eligible should be offered a personal budget to spend on the best care package for them. It is estimated that by 2025 this could create nearly 1.2 million Personal Assistant jobs, whereas now there are currently less than 200,000 people working as Personal Assistants in England.
This Framework will also help share best practice so everyone has access to the same information and support.
Anyone looking for information or support on hiring or becoming a Personal Assistant should visit the Skills for Care website.
Published 27 July 2011