Supporting documents with applications
Which supporting documents to include with your applications.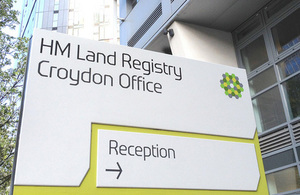 From Monday 30 June you will no longer need to send us any original documents when you apply by post to change the register of a registered property.
We will only need certified copies of deeds or documents you send to us with Land Registry application forms. You can still send originals of documents in the post, but once we make a scanned copy, these will be destroyed.
The update to our policy applies only to land and property that is already registered.
It does not apply to First Registrations. With First Registrations we will still need to see original documents for this type of application.
This guidance now applies both to when you send an application to us using one of our electronic channels and through the post. If you submit applications through our electronic Document Registration Service (e-DRS), certified copies are already only accepted for registration.
Published 30 June 2014