World news story
Support contract signed with Hungarian Roma Police Union
British Embassy in Budapest supports Roma Law Enforcement Community Tour programme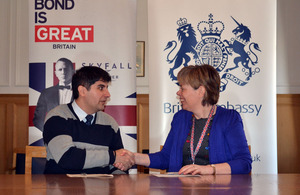 On 5 March, Deputy Head of Mission (DHM) Theresa Bubbear signed a contract of support with György Makula, Chairman of the Hungarian Roma Police Union.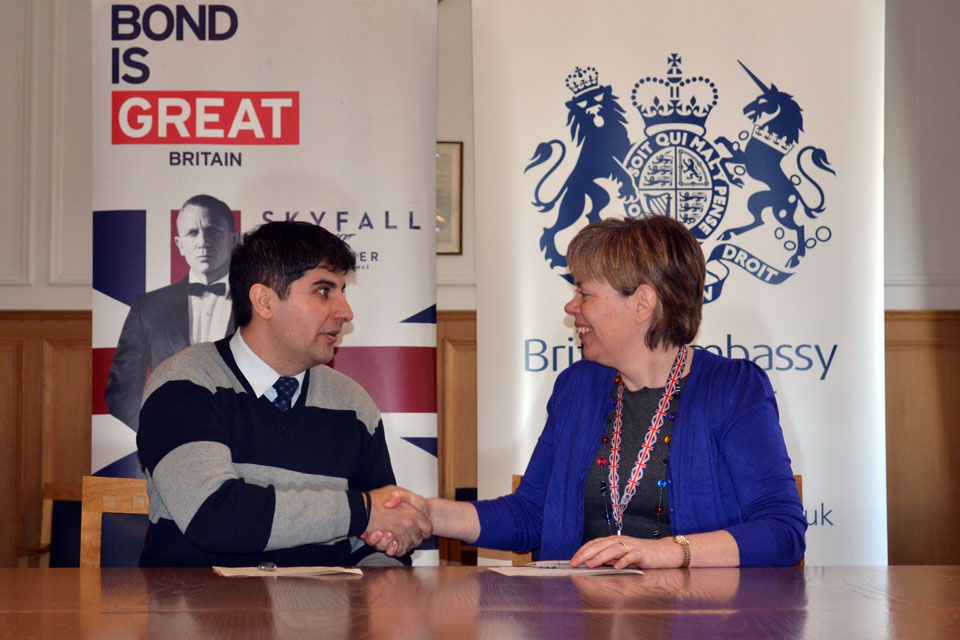 As a member of the Fraternal Association of European Roma Law Enforcement Officers, the Hungarian Roma Police Union and the British Embassy in Budapest have been cooperating successfully on various programmes for years. In 2010, the Prince of Wales met representatives of the organisation, while in 2011 the embassy hosted the launch event of one of their community programmes. The embassy has now pledged its support for their Roma Law Enforcement Community Tour programme through which young Roma in remote areas in Hungary will have a chance to learn more about career opportunities in law enforcement from Roma police officers.
The British Embassy in Budapest is an active supporter of human rights and the spread of tolerance. In October 2012, DHM Theresa Bubbear welcomed members of the Tom Lantos Institute's Budapest English Club for Romani Women and hosted the latest round of their discussion series. Also in October 2012, the embassy hosted, and Ambassador Jonathan Knott spoke at, the international press conference of the Requiem for Auschwitz concert series.
Published 7 March 2013