Superfast broadband for Wiltshire, Norfolk and Devon & Somerset
£50m funding package for next wave of rural broadband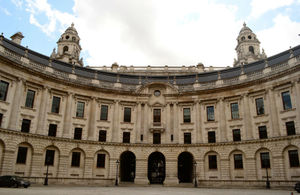 Homes and businesses across Wiltshire, Norfolk and Devon & Somerset will have access to superfast broadband connections as part of the Government's drive to connect rural areas.
Each area will receive a multi-million pound package, part of the Government's £530m fund earmarked to support the roll-out of superfast broadband to areas that the market alone will not reach, adding to the existing superfast broadband pilots.
"This is great news for people in these areas," said Jeremy Hunt, Secretary of State for Culture, Media and Sport. "Other councils will soon have the chance to bid for a nationwide funding programme as part of our plan for virtually every community in the UK to have access to superfast broadband."
These new areas will be allocated a share of the £50m funding package and will also receive financial support from their local authorities and private investors. 
Further funding
Local authorities and their delivery partners were invited to bid for a slice of the £530m funding allocated by the Chancellor of the Exchequer in October's Comprehensive Spending Review.
It is anticipated that a further 18 local authorities and their delivery partners who bidded for a slice of £530m allocated by the Chancellor in Comprehensive Spending Review will receive funding during the current Parliament as their proposals evolve.
Broadband Delivery UK (BDUK) the Government's broadband delivery unit will be working with all the authorities that submitted local broadband plans.
More information
Published 26 May 2011