Super priority visa service offers greater flexibility for Indian travellers
A new visa system will make it quicker for frequent Indian travellers to make the most of opportunities to visit or do business in the UK.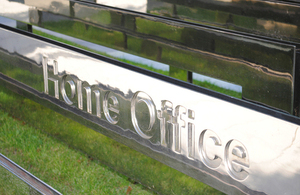 The new scheme, announced during the Prime Minister's visit to India, will feature a super priority visa service for regular visitors, trusted business visitors and Tier 2 applicants. These visas will be processed in just one day and applicants can apply at application centres in Delhi and Mumbai.
Visas
Immigration Minister Mark Harper said: 'We are committed to making the UK an attractive place to visit and a destination for the brightest and best to work and do business. That's why we've launched this new service, to provide our valued customers from India with the choices to fit their particular circumstances and needs.
 
'The UK and India have always had close commercial ties and I am determined to ensure that we continue to build stronger links in the future.'
 
The service, which will launch in March, has been set up following feedback from prominent Indian businesses and will run alongside the current Priority and Standard visa services.
India 
India remains the UK's biggest visa operation in the world, processing around 400,000 applications each year .The vast majority of applications - over 97 per cent of UK business visit visas and 86 per cent of visit visas - are approved and UKBA processes 95 per cent of applications within 15 working days.
 
It is easier than ever before for Indian nationals to apply for a visa, with UKBA operating 12 visa application centres across India, more application centres than any other country.
 
A range of enhanced optional services for top business customers are also available, including premium lounges and out-of-hours application appointments at visa application centres. In addition, UKBA has piloted the first mobile biometrics clinic in India and is looking to expand this service in the future.
This service does not replace the process for expediting visas on compassionate grounds.
Published 18 February 2013