Summit to mark World IPv6 Day
Ed Vaizey will mark tomorrow's World IPv6 Day with an industry summit to discuss progress on switching to the new protocol.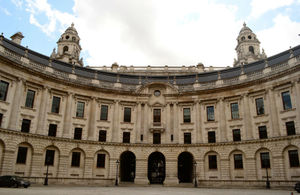 Every device that connects to the internet is given an IP address and the current system, IPv4, is running out of addresses.
The Communications Minister will tomorrow meet with key industry figures to discuss the work being done to move to IPv6 and ensure there is a co-ordinated approach.
Ed Vaizey said: "The Internet has transformed our lives.  The way we communicate, work, shop and do business have been completely changed.
"We must ensure we create the conditions that allow the Internet to continue to grow and for companies to produce fresh innovations.
"IPv6 is key to the continued growth of the Internet.  It is essential industry deals with the switch-over before there is an impact on the Internet.
"I look forward to hearing from industry about the work already being done on this crucial issue."
In February this year the last blocks of IPv4 addresses were allocated to the regional bodies that distribute them to companies and users. 
A lack of access to IP addresses would limit the ability to connect new customers and devices to the Internet.
Failure to switch to IPv6 could make some new innovations, for example Machine to Machine communications, difficult to implement. This sort of application would require millions of IP addresses to become widespread.
The Government has supported the creation of 6UK, a not-for-profit organisation that aims to help with the smooth transition to IPv6.
Tomorrow's World IPv6 Day aims to raise awareness and major organisations including Google, Facebook and Yahoo will use IPv6 for the day.
Notes to Editors
Machine to Machine Communications allows devices to communicate with each other or a central point on their own. This could involve millions of new devices being connected to the Internet so IPv6 would have to be used. 
Press Enquiries: 020 7211 2210
Out of hours telephone pager no: 07699 751153
Public Enquiries: 020 7211 6000
Published 7 June 2011