Suffolk and Rutland get the go-ahead for superfast broadband roll-out
Plans to roll-out superfast broadband across Suffolk and Rutland have been given the go-ahead.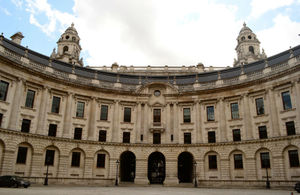 Speaking at the Royal Television Society, Culture Minister Jeremy Hunt will announce that work to take superfast broadband across the counties can begin after their local broadband plans were approved.
Mr Hunt said: "Superfast broadband is essential for economic growth and, increasingly, for our day-to-day lives.
"Many rural areas suffer poor internet access and the Government will not allow parts of the UK to miss out on the digital age.
"I am delighted that Suffolk and Rutland share our view of the importance of providing people with superfast broadband access.
"I hope other authorities will follow their example and work to bring broadband to their areas as soon as possible."
Minister for Natural Environment and Fisheries, Richard Benyon said: "Broadband is essential for the economic and social growth of rural areas, bringing job opportunities, as well as support for vulnerable people.   This roll-out will help people in Suffolk and Rutland to work from home, run businesses and to study."
The Government is investing £530 million to ensure the UK has the best superfast broadband network in Europe by 2015, with 90 per cent of homes and businesses having access to superfast broadband and for everyone in the UK having access to at least 2Mbps.
Suffolk has been allocated £11.68m and Rutland has been allocated £710,000 of Government funding.  The counties will now put the work out to tender.
Rutland will test whether the level of market interest in smaller-scale projects makes them commercially viable and sustainable.
The funding allocated to the counties is based on need - the Government has looked at the areas where the market will fail to deliver superfast broadband to enough premises on its own, and the cost of that.  It is not based on the number of people living or working in a county.
Notes to Editors
The market will provide superfast broadband to around two thirds of the country. The Government believes it is essential the whole country share in the benefits of high-speed internet access and is investing £530 million over this Parliament (confirmed in the spending review in October) to bring superfast broadband to the third of UK homes and businesses that would otherwise miss out. A further £300 million will be available by 2017 as part of the TV licence fee settlement. 

The Government has announced how much money has been allocated to the devolved nations and each local authority.

Funds have been allocated to all English regions except to Greater London (where the market is expected to deliver) or to South Yorkshire and Cornwall (where the Regional Development Agency is already investing public money).

Ofcom defines 'superfast broadband' as broadband with speeds greater than 24 Mbps.
Press Enquiries: 020 7211 2210
Out of hours telephone pager no: 07699 751153
Public Enquiries: 020 7211 6000
Published 14 September 2011