News story
Successful applicants announced for stage 1 of the department's dementia environment funding
The Department of Health has announced the successful applicants for stage 1 of the £50 million funding of capital projects to improve care environments for people with dementia.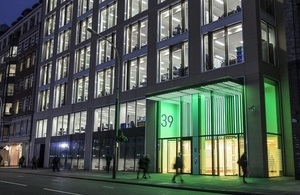 In accordance with the published application guidance, the evaluation of stage 1 expressions of interest bids has been completed and successful applicants are listed in the document below.
The document gives details of the organisations and their projects that have been approved to move forward and develop the stage 2 'committed to proceed' applications.
The Department will be writing to each of these organisations outlining specific details of individual approvals and highlighting main national pilot development requirements.
The Department will provide feedback by email, if requested, to those who were unsuccessful, but owing to the volume of interest the Department will not be able to answer telephone calls relating to individual feedback. To request feedback, please email DementiaCapital@dh.gsi.gov.uk.
The initiative was heavily oversubscribed and received:
147 NHS bids covering 157 individual projects, at a total value of £94,185,157
115 local authority bids covering 259 eligible individual projects, at a total value of £63,260,720
Following a robust evaluation process, which included moderation and oversight by the Department's Programme Delivery Board, 42 NHS schemes and 74 social care schemes have been approved at stage 1.
Only successful stage 1 organisations named in the document below may now progress and complete the stage 2 application form.
Stage 2 applications should be completed and submitted by email to DementiaCapital@dh.gsi.gov.uk by 5pm on 30 April 2013. Bids received after this deadline will not be considered.
Published 1 March 2013