Struggling homeowners have more options the quicker they act
With figures out today showing some households are continuing to struggle to pay their mortgage, Housing Minister Grant Shapps has urged anyone…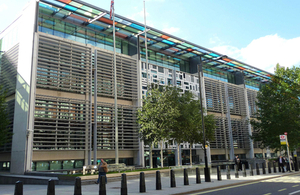 With figures out today showing some households are continuing to struggle to pay their mortgage, Housing Minister Grant Shapps has urged anyone who thinks that they may be at risk of losing their home to take action immediately.
New figures from the Council of Mortgage Lenders released today show that the level of repossessions is unchanged. The number of properties taken into possession in the second quarter of 2011 was 9,000 across the UK, slightly fewer than the 9,100 in the previous quarter.
Mr Shapps called on struggling homeowners not to bury their heads in the sand but to see their mortgage as a priority and seek early help if they are at risk of repossession. He said that help was available, and so losing your home should only ever be the very last resort.
As the Council of Mortgage Lenders left their forecast on the numbers of repossessions this year unchanged at 40,000, Mr Shapps said that the single biggest impact that Government could have was through the ongoing efforts to tackle the record deficit and promote economic growth. He said this would help to prevent rapid increases in interest rates and protect more borrowers from the threat of repossession.
Grant Shapps said:
With today's figures underlining how the worst recession for a generation has brought difficult times for Britain's homeowners, my message to those homeowners is clear: the quicker you act, the more options you have to stay in your home. The Government is meanwhile getting on with the task of tackling the record deficit we inherited - to avoid the need for rapid increases in interest rates and keep the pressure off already stretched family budgets. I would also urge struggling households themselves to take immediate action to stay in their homes.

The worst thing anyone struggling to pay their mortgage can do is bury their heads in the sand hoping the problem will go away. No one in financial difficulty should be embarrassed to seek help if they need it. Anyone with money worries should seek early advice by speaking to their lender, Citizens Advice, Shelter, the National Debtline or by visiting the Directgov Mortgage Help website www.direct.gov.uk/mortgagehelp (external website) and get free support, including a personal action plan to get out of debt.

Or of course, by speaking to their local council, who are able to offer support and advice to those worried about losing their home.
The Government has also invested over £200 million for the Mortgage Rescue Scheme over the next two years to help the most vulnerable families facing repossession. The scheme is available through local authorities.
Notes to editors
The Council of Mortgage Lenders publish their repossession figures today, which can be found at: www.cml.org.uk/cml/media/press/2986 (external link).

Separately, the Ministry of Justice publish their figures today, at: www.justice.gov.uk/publications/statistics-and-data/civil-justice/mortgage-possession.htm (external link).
Twitter
Keep up to date with the Department by following us on Twitter (external link).
Media enquiries
Visit our newsroom contacts page for media enquiry contact details.
Published 11 August 2011