Strong response to Film Policy Review's call for evidence
Over 300 responses were received.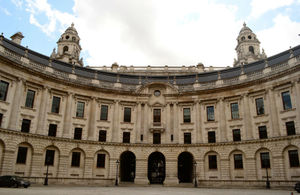 Earlier this year, Creative Industries Minister Ed Vaizey appointed Lord Chris Smith to chair an eight-member panel to conduct an independent review of Government film policy.
The panel of industry experts conducted more than 70 face-to-face meetings with key industry groups and individuals to ensure as many opinions as possible were heard.
Priorities
Building a stronger British film industry and establishing ways to develop and retain UK talent were identified as top priorities for the review, which will also consider how a 60 per cent increase in lottery funding for the industry should be spent following London 2012. In addition, from the responses received issues such as piracy, new distribution and exhibition models (including digital platforms) and a more coherent international strategy have all emerged as challenges for the industry.
The panel is now considering all the submissions and is on track to report their findings to Mr Vaizey by the end of 2011.
Further information
Published 6 October 2011