Government response
Stoke Mandeville Jimmy Savile investigation
Department of Health statement.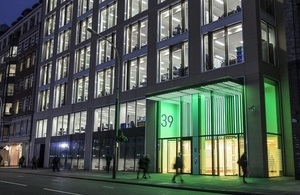 Permanent Secretary of the Department of Health Una O'Brien today said:
Today's report into Jimmy Savile's activities at Stoke Mandeville hospital is shocking.

It makes clear that inadequate or absent processes at the then Department of Health and Social Security enabled Jimmy Savile to acquire and maintain a position of authority at the hospital, which gave him access to the people who subsequently became victims of his crimes. I am deeply sorry for these failings; we accept the findings in the report in full.

Whilst the report makes clear that Savile's abusive actions were not known to Ministers and officials, it also says that there were no proper procedures for his appointment, and that no subsequent checks and balances were put in place. Only when the hospital gained NHS Trust status and enhanced powers in the early 1990s was it able to address the situation and curtail his power and influence. This was supported by more rigorous national guidance on complaints, staff checks and volunteering.

The report is a reminder that observance of proper procedures is vital. This applies as much to individual members of staff as it does to boards of hospitals - all have an enduring duty to follow safeguarding procedures and to ensure a culture of safe reporting so that nothing so terrible could ever be allowed to happen again.

Our thoughts today are with all the people who came forward to the investigations, and who suffered and continue to suffer from Jimmy Savile's terrible actions.
Read the joint statement in response to the Jimmy Savile investigations by NHS England, NHS Trust Development Authority, Care Quality Commission and Monitor.
Published 26 February 2015