News story
Child abuse: Stepping up the fight against online child sexual exploitation
Policing Minister Damian Green has announced the latest work taking place to stamp out online child sexual exploitation.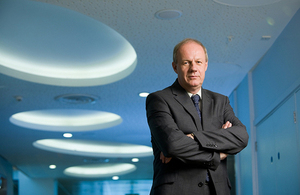 Addressing an NSPCC conference on child protection, the minister revealed the government was working with major industry players Google and Microsoft on a pilot to make it even tougher for paedophiles to share child abuse images.
He also told the conference Google had launched a programme to second and embed their engineers in the Internet Watch Foundation.
Industry solutions event
The minister announced an industry solutions event bringing together experts from across the technology sector will be held next month. UK Ambassador for Digital Industries Joanna Shields will lead the event on 20 and 21 May.
The experts will be encouraged to come up with innovative solutions to tackle the sharing of images online and adults interacting with children online for sexual purposes. Testing and development will take place over the summer and plans to implement the most viable solutions will be outlined in October.
UK/US Taskforce
The speech provided an update on the work of the UK/US Taskforce to Counter Online Child Exploitation which was established in December last year and is driving the government's agenda forward. The Taskforce will report to the Prime Minister and the US Attorney General in November.
Minister for Policing, Criminal Justice and Victims Damian Green said:
The Taskforce has a formidable amount of work to do within a very short amount of time.

But we are acting quickly because we cannot afford delay – there are no second chances where a child's future or wellbeing is concerned.

We have a once in a generation opportunity to make a tangible difference to protecting children across the globe.

We – government, law enforcement and industry – must transform the way technology is used, from it being an enabler of child sex abuse to it having an active role in fighting this appalling crime.
Fellow speakers John Carr OBE, chairman of the Children's Charities Coalition for Internet Safety, and Microsoft head of government affairs Becky Foreman, praised the government's commitment to stamping out child sexual exploitation.
Published 3 April 2014