Press release
Stepping up the fight against fraud
£16 million investment to help local government take on fraudsters.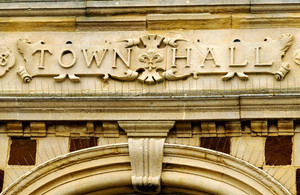 Communities Minister Baroness Stowell has announced a £16.6 million boost for local government's fight against the unfairness of fraud.
In a speech to the Fighting Fraud Locally annual conference today (10 December 2013) the minister outlined new plans to help improve councils' ability to protect taxpayers' money and committed the government to working alongside town halls to tackle this £2 billion a year problem.
Hardworking families who pay their taxes on time and play by the rules rightly resent the minority who play the system and steal vital resources from public services, she said, outlining a new fund that could fund an additional 270 investigators across England to help collect money that it is rightfully owed.
It is unacceptable that local government fraud costs the country the equivalent of the entire fire and rescue budget every year when the money recovered can be put into maintaining front line services, the minister added.
Following on from the announcement in the Autumn Statement of the Single Fraud Investigation Service (SFIS), the government will work closely with the Local Government Association and councils to ensure that the best data, powers and incentives are in place.
Speaking at the conference, Baroness Stowell said:
This government is determined that those who do the right thing are rewarded and those who don't are not. This £16.6 million of funding is just the start in our continued fight against fraud. The government has worked hard to help local government and I want to see a renewed drive and commitment in tackling this problem.

Local government fraud costs this country £2 billion every year - money straight from the pocket of hard working taxpayers. Councils must do everything in their power to ensure they recover this money and we will do everything in ours to help them.
In addition to the £16.6 million of funding over the next 2 years the government is also initiating a project with local government to ensure data is shared between SFIS and councils and ensure SFIS and councils have the ability to jointly investigate and prosecute fraudsters.
Further information
The department has also recently allocated a further £9.5 million in grant funding to 62 local authorities to help them tackle fraud in social housing, bringing the total amount this government has given out to £19 million.
Published 10 December 2013