News story
Stephen Williams' Ramadan message
Stephen Williams sends his best wishes to those observing Ramadan.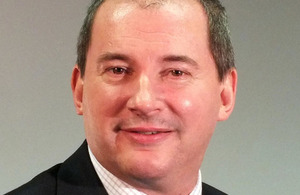 Minister for Communities Stephen Williams said:
With millions of Muslims at home and abroad about to start Ramadan I would like to extend my very best wishes to all those who are going to be marking this their holiest month of the year.

As with other religious celebrations Ramadan offers a chance for people of all faiths and none to learn the inspiring lesson of forgoing some of life's essentials for long periods of the day – and particularly long this year for people in Britain with Ramadan starting at the very beginning of summer – and thinking instead about others and the less fortunate. I hope many people will be inspired by this valuable and generous lesson.

Ramadan also encourages families and friends to come together, often around the evening meal or Iftar. This year dozens of mosques as well as community centres and a synagogue are going to be opening their doors to local people for the evening, fast-ending meal by hosting 'Big Iftars' for their community. I am going to be attending one and I invite everyone, whatever your background, to get involved in your local community.

I wish you a happy, healthy and peaceful Ramadan.
Published 27 June 2014