Step Up To Serve and Cabinet Office launch Young Social Action Ambassadors
Sixty young people from UK youth organisations will help to search for outstanding volunteers.
On 28 July, 60 young people from HRH Prince of Wales' Step Up To Serve came together at Downing Street to launch the Young Social Action Ambassadors network with colleagues from the Cabinet Office.
The network will help government and Step Up To Serve to find exceptional examples of volunteers from communities across the UK. These exceptional people will in turn help to support and encourage volunteering.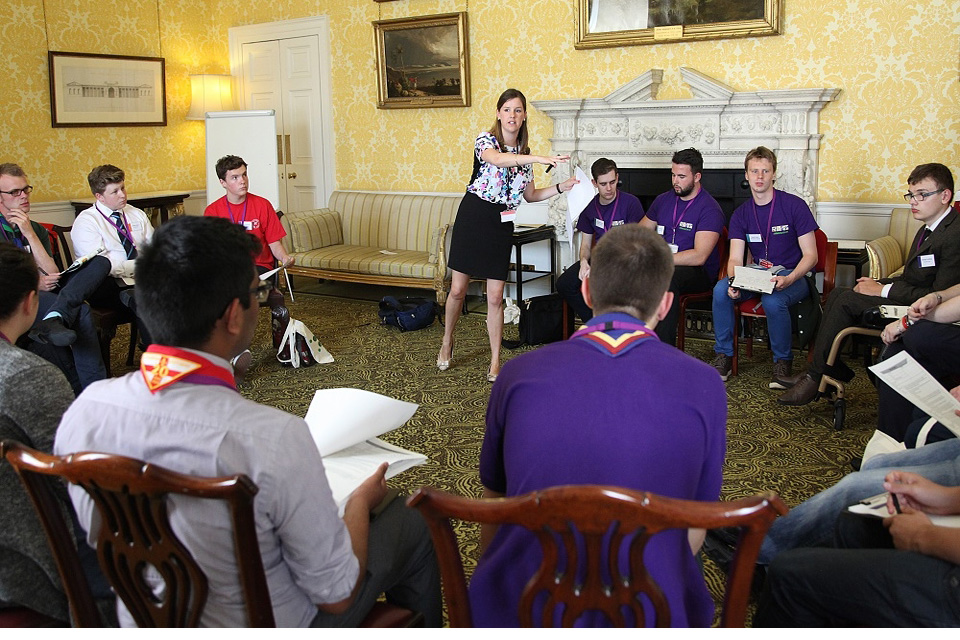 Young people have been selected to be part of the network from organisations including National Citizen Service (NCS), Scouts, Guides, the Duke of Edinburgh's Award, vInspired, UK Youth, Ambition, GwirVol, Volunteer Now, Boys Brigade and Girls Brigade of Scotland. They will be searching for volunteers who are making an impact, doing something innovative and inspiring many others to volunteer.
Charlotte Hill, Chief Executive Officer of Step Up To Serve, said:
It is great to see so many fantastic volunteers from such a wide range of organisations taking part in this vital work. This is an exciting opportunity for them to be working alongside government and Step Up To Serve which will help to inspire more people to volunteer.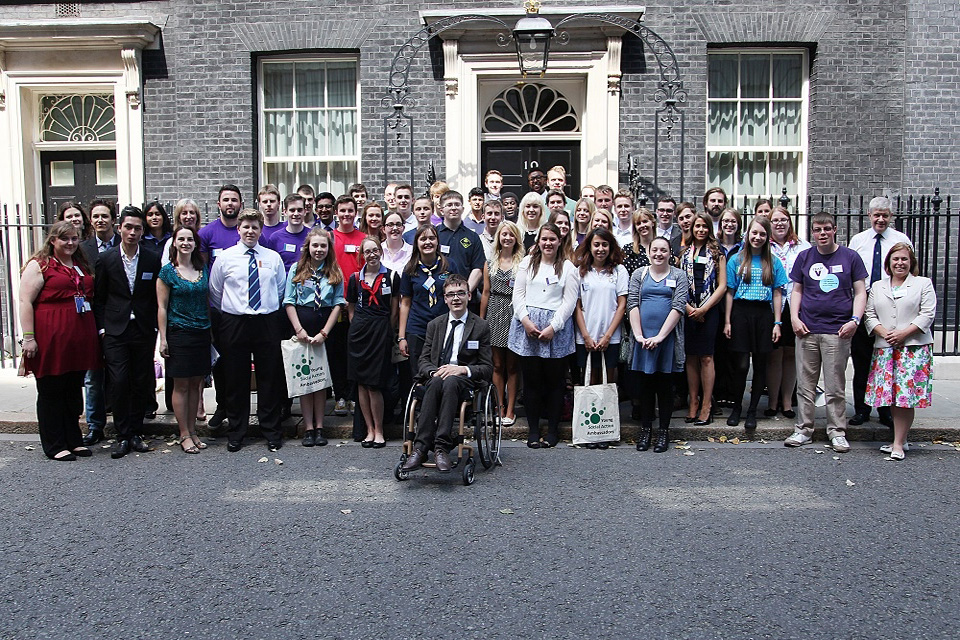 Published 5 August 2014