Statistical Press notice: NHS Inpatient and outpatient events
The following statistics were released today by the Department of Health: NHS inpatient and outpatient waiting: elective admission events occurring…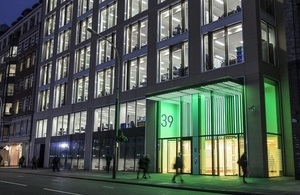 The following statistics were released today by the Department of Health:
NHS inpatient and outpatient waiting: elective admission events occurring during the quarter ending 31 March 2012
The key points from the latest release are:
Inpatient Events
The number of decisions to admit has increased by 80,000 (1.5%) to 5.6 million, similarly the number of elective admissions from the list has increased by 116,000 (2.3%) to 5.1 million from 2010/11 to 2011/12.
Outpatient Referrals and attendances
The number of GP referrals made has decreased by 165,000 (1.4%) to 11.5 million and the number of other referrals made has increased by 325,000 (4.8%)to 7.1 million compared to 2010/11.
First attendances at consultant outpatient clinics have increased by 63,000 (0.4%) to 16.9 million and total attendances increased by 842,000 (1.6%) to 52.8 million compared to 2010/11.
Did not attend (DNA) rates for first outpatients appointment was 8.4% compared to 8.6% for 2010/11.
Full tables are available on the DH website.
Published 25 May 2012