News story
Statement on Statins
Statement from Medicines and Healthcare products Regulatory Agency on the risks and benefits of statins.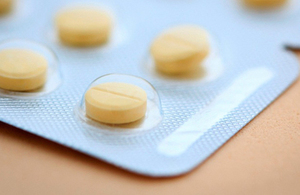 Dr June Raine, Director of MHRA's Vigilance and Risk Management of Medicines (VRMM) Division said:
The benefits of statins are well established and are considered to outweigh the risk of side-effects in the majority of patients. The efficacy and safety of statins has been studied in a number of large trials which show they can lower the level of cholesterol in the blood and reduce cardiovascular disease and can save lives. Trials have also shown that medically significant side effects are rare.

Medicine safety and effectiveness is of paramount importance and under constant review. Our priority is to ensure that the benefits of medication outweigh the risks. Any new significant information on the efficacy or safety of statins will be carefully reviewed and action will be taken if required.

Information on potential side effects can be accessed through the patient information leaflets and any suspected side effects reported to us through our warning system, the Yellow Card Scheme, are publicly available on our website.

If you have any questions about your medicine, please speak to your GP or healthcare professional.
Published 9 September 2016