Press release
Statement on Kosovo's Membership of UNESCO
UK, US and German Ambassadors to UNESCO support Kosovo's membership of UNESCO.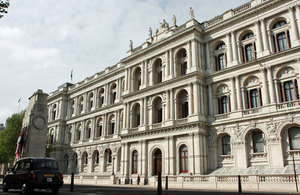 We support Kosovo's membership of UNESCO. Having a further reputable international body overseeing the protection of all cultural sites (including Serbian-Orthodox sites) in Kosovo would advance the goals of UNESCO, and bring clear benefits for all communities in Kosovo, as well as for the global community.

With membership in UNESCO come solemn responsibilities. Thus we welcome the Government of Kosovo's commitment to abide by the strict and formal international obligations membership would bring, including to protect monuments of religious and cultural importance, in particular those listed as UNESCO Heritage sites, and to preserve Serbian-Orthodox heritage.

By respecting the UNESCO Constitution and implementing completely the obligations it contains to protect and preserve all heritage, Kosovo's membership would increase global transparency regarding heritage sites and their welfare. It would contribute to peace and security by promoting international collaboration through education, science, and culture, as well as economic development, to the benefit of all of Kosovo's young population and the region.

We stand ready to work with the government of Kosovo in meeting the obligations of membership by generating greater efforts from community and political leaders to deliver social integration in Kosovo and enhance the protection of its rich cultural and religious heritage.
Further information
Follow the Foreign Office on twitter @foreignoffice
Follow the Foreign Office on facebook and Google+
Published 5 November 2015