News story
Statement on detention of former Maldives President
FCO Minister Alistair Burt calls for a fair and transparent trial after arrest and detention of Maldives former President Nasheed.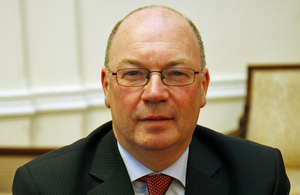 Speaking today the Minister said:
"The British Government is following events closely after the recent arrest and detention of former President Nasheed in Maldives. We understand that the former President has now been released following today's hearing, and his trial has been postponed for four weeks. We look to the Maldivian authorities to ensure that due process is followed, and that proceedings are fair and transparent. We urge all parties to remain calm and to act responsibly.
"Unless the chosen candidates of all parties are permitted to participate in the Presidential election scheduled for 7 September, the credibility of the outcome will be irreparably damaged. We urge all involved to work together to find a solution which would allow for genuinely free, fair and inclusive elections and ensure all are able to campaign without hindrance."
Further information
Published 6 March 2013