Government response
Statement on Ashya King
Health Secretary Jeremy Hunt's statement on Ashya King.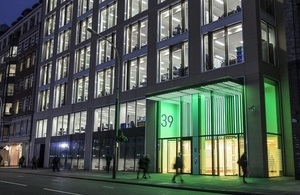 Heath Secretary Jeremy Hunt said:
It's obviously good news that the Crime Prosecution Service said that his parents won't now face any kind of prosecution if they come back to the UK, but right now all of our thoughts are with the family and indeed we are thinking about Ashya's health.

It's obviously been a very, very difficult process for all of them, the family has got separated and we hope that can be resolved as soon as possible. But what we want to do is make sure Ashya's family gets the best independent advice.

The NHS does fund proton beam therapy for children who need it. It's not always appropriate, it's not always safe. But we are arranging for an independent expert, one of our top oncologists, to fly to Spain, if the family would like, to give them advice as to exactly what the right course of action is for Ashya going forward.

All of our thoughts are with his family as they make the difficult decision as to what to do next. We really hope they get through this and our thoughts are with Ashya.
University Hospital Southampton NHS Foundation Trust's handling of situation
Jeremy Hunt continued:
I think it has been a very unfortunate sequence of events and there have clearly been misunderstandings along the way.

Right now what we want to focus on is getting the right treatment for Ashya and I hope we have a good resolution in place where they can get independent advice that they can trust and most importantly Ashya gets the right treatment for the situation he is in.
Published 2 September 2014