Statement issued on behalf of the family of Helen Johnston
The family of British Aid Worker Helen Johnston have issued a statement following her rescue in Afghanistan.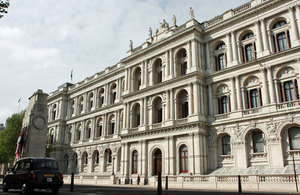 Statement on behalf of Philip, Patricia and Peter Johnston:
"We are delighted and hugely relieved by the wonderful news that Helen and all her colleagues have been freed.
"We are deeply grateful to everyone involved in her rescue, to those who worked tirelessly on her behalf, and to family and friends for their love, prayers and support over the last twelve days.
"We greatly appreciate the restraint shown by the media since her abduction, and ask that they continue to respect our privacy at this special time."
Published 2 June 2012