News story
Statement in response to Lord Browne's report 'Getting a grip'
Cabinet Office and HM Treasury statement in response to Lord Browne's 2013 report on major project execution and control in government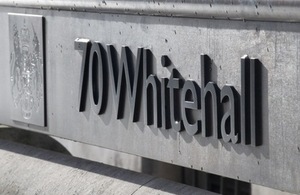 Cabinet Office and HM Treasury statement in response to Lord Browne's report 'Getting a grip: How to improve major project execution and control in government':
Britain is in a global race for the jobs and opportunities of the future. To succeed it is vital that our major investments in Britain's infrastructure and services pay off.
In the past, less than a third of major projects delivered on time and to budget – this government will not tolerate such poor delivery and has already made real progress tackling long standing weaknesses.
We launched The Major Projects Authority (MPA) in 2011 with unprecedented power to intervene in failing projects and support Treasury approval processes. We have also introduced world-class training for project leaders.
At Budget we announced the creation of a central pool of commercial infrastructure specialists and the establishment of tough new Infrastructure Capacity Plans to drive forward progress in key government departments.
But we are determined to go further. That's why we asked Lord Browne to examine how best practice from the private sector can be applied to government. We will carefully consider Lord Browne's recommendations; further announcements will be made in due course.
Published 27 March 2013