News story
Staff Fraudscape report
New report by Fraud Prevention Service CIFAS revealed that most instances of staff fraud are committed by individuals under the age of 21.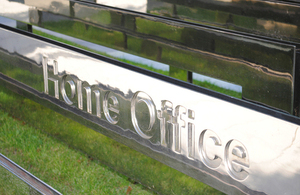 The report also found a 63% increase in cases of staff stealing or disclosing personal data in 2010 compared to 2009. While 29% of staff fraudsters were aged under 21, just 3% were aged between 41 and 50, and none were aged over 50. It was mostly more established members of staff committing the fraud - the average duration of employment before fraud was discovered was five and a half years in 2010.
It is believed that efforts to promote awareness of fraud among employees resulted in a 12% increase in cases being reported by staff in 2010, compared with 2009.
CIFAS Communications Manager, Richard Hurley, notes: "In terms of rising youth unemployment, economic outlook, and job instability it is - perhaps - one of the most difficult times to be entering employment. Rising living costs and spiralling debts can place further stresses upon the young above and beyond those facing us all. As a result, it is not difficult to see how some young employees turn to frauds such as stealing data. After all, they are possibly the most aware of the value of data, and technically the most proficient, having grown up in an increasingly digital world.
"However, this kind of vulnerability is also preyed upon; with organised criminal gangs often targeting those with clean employment histories and fraught personal circumstances. These factors go some way to explain the rise in the number of young staff fraudsters - demonstrating the particular dangers surrounding and targeting the youngest members of the workforce."
CIFAS Staff Fraud Adviser, Arjun Medhi, comments: "Much attention is given to the dangers posed to organisations by criminal gangs operating in the world of cyber hacking, or by customers applying fraudulently for products and services. The dangers of staff fraud, however, are just as real; both financially and in terms of reputation. This reputational risk may explain the reluctance to report cases to the police, but without additional steps such as enhanced vetting procedures and data sharing, internal fraudsters will simply be able to move on and deceive their way into new positions."
Read more about the latest CIFAS Staff Fraudscape report.
Read fraud prevention tips for businesses on Action Fraud's website.
Please note: The National Fraud Authority (NFA) is not responsible for the content on external websites.
The NFA runs Action Fraud - the UK's national fraud reporting centre. To report a fraud, call Action Fraud on 0300 123 2040 or visit the Action Fraud website.
Published 25 May 2011