St Austell leading the way in the drive for greener living
Communities Minister Andrew Stunell has heralded the St Austell eco development for showing the rest of the country how to create the sustainable…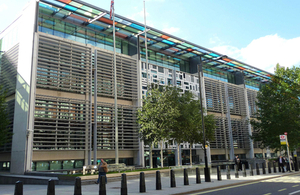 Communities Minister Andrew Stunell has heralded the St Austell eco development for showing the rest of the country how to create the sustainable communities of the future.
The Minister visited St Austell to see how the council and developer are working with the local community to redevelop the area around six former China Clay mining sites into a flagship eco development.
On a visit to Par Docks, Mr Stunell saw how progress is being made on the frontline. The former commercial harbour and industrial facility is earmarked to be transformed into a new waterside neighbourhood of up to 600 low-carbon homes, as well as new leisure facilities and opportunities for employment.
Ministers believe communities like St Austell are a model for the green growth of the future, and their priority is to support schemes which have broad-based local support and achieve genuine improvements in sustainability.
Communities Minister Andrew Stunell said:
We risk losing our battle against climate change unless we make the built environment more sustainable. What we can see in St Austell is that eco development works when local people are brought on board and are involved in shaping proposals. Sustainable development cannot just be imagined in a policy document in Whitehall and then imposed on local communities who do not want it. What is needed is for all new homes to be well designed and built to high environmental standards, with schemes that have grassroots involvement and cater for the needs of local people.

It is clear that this country desperately needs more new homes that are genuinely environmentally sustainable and meet the needs of existing communities. I'm pleased to hear that this is being achieved in the clay communities around St Austell, and I urge other communities to follow their example.
Par Docks is near the communities of Par and St Blazey, south east of St Austell. The masterplan for the site will regenerate the area, bringing the harbour setting into the 21st Century.
Proposals include:
a new waterside neighbourhood for between 500-600 homes
a new marina and waterfront facilities, including covered marketplace, boat storage and moorings and retail and leisure attractions
employment opportunities with marine employment quarter and business space offering waterfront access; and
facilities for local fishing boats to land and sell their catch on the dockside.
The site is looking to use a range of renewable energy sources, such as a biomass energy centre, water source heating and cooling, and rainwater harvesting.
Twitter
Keep up to date with the Department by following us on Twitter (external link).
Media enquiries
Visit our newsroom contacts page for media enquiry contact details.
Published 23 June 2011