Sports Minister opens Harlow Leisurezone
New facilities will inspire people to get active in the run up to 2012.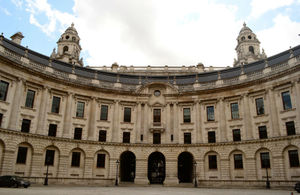 Minister for Sport and Olympics, Hugh Robertson toured and officially opened Harlow Leisurezone this week - a £25m state-of-the-art community leisure centre.
The facility has been built as part of Harlow Gateway Project, a partnership between Harlow Council, the Harlow and District Sports Trust and the Homes and Communities Agency and supported by many other local groups.
Local residents visiting Harlow Leisurezone can now take part in a wide range of different sports in their new multi-purpose sports hall that includes an indoor tennis centre, two swimming pools, squash and badminton courts, state-of-the-art gym and fitness studios. 
A shared vision
"I applaud the Harlow Gateway Partnership for their hard work on this impressive new sports facility that will sit at the heart of the community," said Hugh Robertson. "As we get ever closer to London 2012, I hope that the sporting opportunities on offer at Harlow Leisurezone will inspire people to take up new and exciting sports."
Chairman of the Gateway Partnership and Chief Executive of Harlow Council Malcolm Morley added: "Harlow is renowned for its partnership working and the Gateway Partnership is a great example of this, delivering tangible improvements for the whole town. In the last seven years the partners have delivered their shared vision and Leisurezone is a fantastic illustration of what can be achieved."
Further information
Published 27 January 2011