Sport challenged to increase disability sports participation
Disability sport summit drives disabled sports legacy.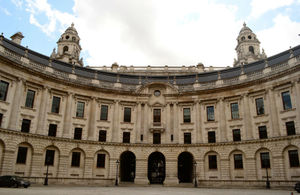 The sport sector needs to up its game in attracting disabled people to sport, Culture Secretary Jeremy Hunt said today at the Government's first Disability Sport Summit, at the Emirates Stadium.
The UK has a strong tradition in Paralympic sport at the elite level, but more needs to be done to boost participation levels among disabled people. Just 17 per cent of adults with a disability play sport every week.
Mr Hunt urged all governing bodies to use the unique opportunity created by the London 2012 Paralympics to integrate disability sports provision into their Whole Sports Plans and boost participation.
Jeremy Hunt said: "In the year that the Paralympic Games come home I want to see a transformation in sport for people with disabilities.  Now is the time for everybody to up their game, creating real sporting opportunities for disabled people. That's why within the School Games I'm delighted that we now have disabled children playing competitive sport alongside their peers."
Sport England will be investing £8m of funding from the Places People Play programme to help overcome some of the barriers that make it harder for disabled people to do sport.
This is the first summit of its kind to focus on disability sports. It brings together disability sports bodies in the UK to set out the Government's objective of making disability sport a higher priority, to share good practice and to strengthen relationships between sports bodies and wider groups representing or working with disabled people in the community. The summit builds on work already done to integrate disability sport into the mainstream in schools through the School Games, which includes a compulsory disability sport element.
Press Enquiries: 020 7211 2210
Out of hours telephone pager no: 07699 751153
Public Enquiries: 020 7211 6000
Published 19 April 2012