Hugh Robertson speaks at International Forum on Sport for Development and Peace.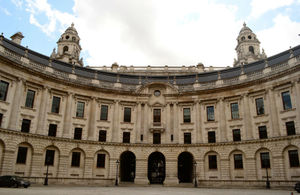 Hugh Robertson, Minister for Sport and Olympics, made a keynote speech at a joint United Nations (UN) and International Olympic Committee (IOC) Forum on Sport for Development and Peace in Geneva today.
At the Forum, attended by UN Secretary General Ban Ki-moon and President of the IOC Jacques Rogge, Mr Robertson spoke about how we can use sport more effectively to help us contribute to the achievement of the Millennium Development Goals, and the importance on measuring and sustaining this progress. The Millennium Development Goals are eight international development goals that UN member states and other international organisations have agreed to achieve by 2015 that will see improvement  to  the social and economic conditions in the World's poorest countries.
International Inspiration
The Sports Minister also spoke at length on International Inspiration, a UK global sports legacy programme inspired by hosting next summer's Olympic and Paralympic Games in London.
The International Inspiration programme is currently running in 16 countries, spanning all continents, with the aim to reach 20 countries by the end of the initiative. So far projects have included:
helping train teachers to deliver swimming lessons for more than 80,000 children in Bangladesh
improving opportunities for young people to get involved in sport in Jordan
recruiting local leaders to train peers to reach out to disadvantaged children through sport in Zambia.
Hugh Robertson said:
"The range of programme activities is huge, but in essence the programme is centred around two key aims. The first is to develop the skills of teachers, coaches and young leaders around the world to increase access to high quality PE, Sport and Play.
The second is to help local agencies and partners to influence and improve national policies and programmes so that they can lock in progress and bring about deep and systemic change in their countries."
Further information
Published 10 May 2011