News story
Spoliation Advisory Panel to be reviewed
The Department for Culture, Media and Sport (DCMS) has asked Sir Paul Jenkins KCB QC to undertake a short review into the Spoliation Advisory Panel.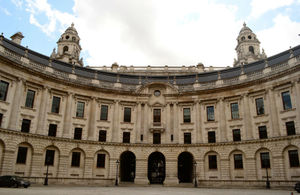 The Spoliation Advisory Panel was established in 2000 and considers claims for items in museums and galleries in the UK which were lost in the Nazi era (1933-1945).
The Panel has not been subject to a review since its creation and this forms part of the regular and ongoing Government programme to review public bodies and ensure they continue to operate effectively.
The Review will consider the following:
Membership of the Panel;
Terms of Reference and Rules of Procedure;
Working arrangements and external relationships;
Secretariat and relationship with the Department; and
Funding and resourcing.
Sir Paul Jenkins was Head of the Government Legal Service and Permanent Secretary at the Treasury Solicitor's Department and has worked on a number of independent reviews for Government.
The Review will finish in February 2015.
More information about the work of the Spoliation Advisory Panel and the review can be found here.
Published 12 December 2014