News story
Spoliation Advisory Panel rules on return of a painted wooden tablet lost during Nazi era
Panel rules the Biccherna Panel currently at the British Library should be returned to claimants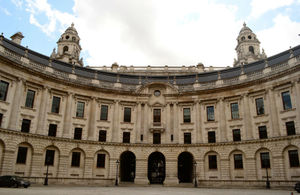 The Spoliation Advisory Panel has published a report on a claim against the British Library for the return of a painted wooden tablet, the Biccherna Panel. After careful consideration the Panel's opinion is that the claim is sufficiently strong, and the British Library should return the tablet in accordance with the provisions of the Holocaust (Return of Cultural Objects) Act 2009.
The Biccherna Panel was one of a number of works owned by a Munich art gallery, of which the Claimants are the surviving heirs of the Jewish shareholders. The sale of the Gallery's contents in 1936 by the Aryanised Berlin auction house of Paul Graupe in response to a large tax demand was found by the Panel to have constituted a forced sale.
Culture Minister Ed Vaizey said:
I understand that ever since the British Library became aware of the Claimants' interest in the Biccherna Panel it has actively sought to engage with them, and along with the Panel I would like to thank them for their collaborative and helpful approach. I am very grateful to the British Library for their co-operation with the Panel and hope this claim can now be resolved.
The Spoliation Advisory Panel was designated by the Secretary of State for Culture, Media and Sport as the Advisory Panel for the purposes of considering the claim under Section 3(2) of the Holocaust (Return of Cultural Objects) Act 2009. The Panel was established in 2000.
Published 12 June 2014