News story
Spoliation Advisory Panel Review Published
Sir Paul Jenkins' independent review sets out key recommendations.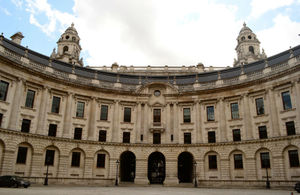 A report reviewing the work of the Spoliation Advisory Panel as part of the Government's on-going programme to review public bodies and ensure that they continue to operate effectively has been published today.
The Spoliation Advisory Panel, established in 2000 and considers claims for items in museums and galleries in the UK, which were lost during the Nazi era (1933-1945) has become a widely respected source of advice and has offered solutions in 17 cases.
The independent review was carried out by Sir Paul Jenkins, a former Head of the Government Legal Service and Permanent Secretary at the Treasury Solicitor's Department and who has also worked on a number of independent reviews for Government.
Key recommendations for change included:
a rolling refreshment of the Panel, bringing in new members but retaining valuable expertise;
the appointment of a second chair to enable claims to run concurrently;
increasing the number of Panel members with expertise in museums issues and fine art;
the adoption of a 'house style' for reports;
clarifying the Panel's Terms of Reference to make it clearer that, where spoliation is evident, the behaviour of the institution will generally be irrelevant;
better information available on Gov.uk on the spoliation process for those intending to submit a claim; and
enabling institutions and the Panel's Secretariat to provide limited information about claims before the Panel, whilst protecting the identity of claimants,
Sir Paul Jenkins said:
I welcome the Government's response to my report. I was greatly impressed by the Spoliation Advisory Panel and I hope that the changes I have recommended will assist not only the Panel in their demanding and important work but also claimants and institutions as they seek to deal with these difficult issues.
Notes
The review received 41 responses from a total of 24 different organisations and individuals.
The full report, letter to Sir Paul Jenkins and more information about the work of the Spoliation Advisory Panel can be found here.
Published 24 March 2015