Special Envoy on Intelligence and Data Sharing: summary of work
A summary of work by Sir Nigel Sheinwald, the Prime Minister's Special Envoy on Intelligence and Law Enforcement Data Sharing.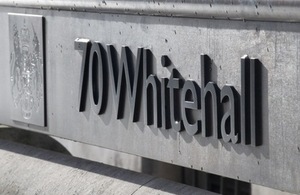 The government appointed Sir Nigel Sheinwald as the Prime Minister's Special Envoy on Intelligence and Law Enforcement Data Sharing in September 2014. His role was created to work with foreign governments and US communication service providers (CSPs) to improve access to data across different jurisdictions for intelligence and law enforcement purposes.
Specifically, his objectives were to:
identify ways to take forward the British government's relationships with the CSPs and ensure that the British government's work in this area is coherent with its broader relationships with the CSPs, and vice versa
explore how new formal US/UK arrangements could improve data access for the UK agencies
work with the US government and CSPs on a range of options for strengthening arrangements and ensuring reliable access, eg through Mutual Legal Assistance Treaty systems, other legal or political frameworks or remedies, better arrangements for direct requests from the UK agencies to the companies which hold the data, or other means
consider wider international arrangements in this area
ensure that any new arrangements observe the requirement that data is requested and provided only where necessary and proportionate for the purposes of national security and the prevention or detection of serious crime
As Special Envoy, Sir Nigel has regularly updated the Prime Minister and ministerial colleagues on the progress of these discussions, and has provided comprehensive advice on how best to handle these difficult issues. A summary of his work is available here and the government will now take forward these proposals.
Published 25 June 2015