'Speaking Up' Charter encourages staff to raise concerns
The NHS Employers' launch of its 'Speaking Up' Charter marks a shift towards tackling the barriers that prevent staff from reporting concerns…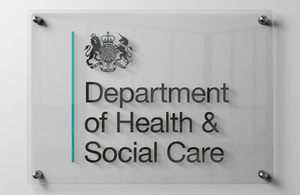 The NHS Employers' launch of its 'Speaking Up' Charter marks a shift towards tackling the barriers that prevent staff from reporting concerns about safety or other issues at work at an early stage.
The charter shows a commitment by the Department of Health, NHS employers, regulators, professional regulatory bodies, health unions and professional associations to work together to support staff when raising concerns at work.
'Speaking Up', which was launched in October, recognises that in order to enable a cultural change in the NHS, it is vital that leadership comes from national organisations. The organisations signed up to the charter reflect the separate but linked responsibilities for key aspects of the provision and regulation of care, or for supporting members to provide high quality, safe care.
Health Minister Dr Dan Poulter said:
"Staff on the frontline know when patient care needs to improve - better support for whistleblowers will help create a culture where staff will be able to raise genuine concerns in good faith, without fear of reprisal. That's why we have signed up to the NHS Employers' Speaking Up Charter and have committed to supporting those who raise concerns in the public interest.
"We have already taken action to support NHS whistleblowers, including strengthening the NHS Constitution and setting up a new helpline to advise staff and help them understand their rights."
More information about the charter, and the organisations that have signed up to it, is available on the NHS Employers' website.
Published 30 November 2012