News story
Spain-UK cooperation in fighting organised crime
Organised Crime Minister meets Spanish counterpart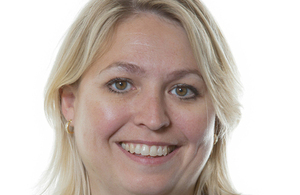 Home Office organised crime minister Karen Bradley and Spanish security minister Francisco Martinez Vazquez met in Madrid to agree how the two countries could co-operate more closely in recovering financial assets from fugitive crooks.
The visit to Spain was the UK minister's first trip abroad, underlining the importance of the bilateral law enforcement relationship.
Criminals are known to move their assets overseas where it is harder for law enforcement agencies to reach them. More UK criminal assets are thought to be in Spain than any other EU country. The two countries committed to working together more closely to enforce confiscation orders made against British criminals after they are brought before the courts and convicted.
Likewise, both governments have agreed to make every effort to assist the recovery of criminal assets found in their countries.
Priority cases
The two countries will explore new ways to deepen their cooperation on confiscation cases and look to draw up a list of priority cases to tackle.
The desire to create a more collaborative law enforcement system will also see a new asset recovery specialist from the Crown Prosecution Service posted to Spain and a Spanish liaison magistrate stationed in the UK.
This common effort to seek new avenues for strengthened cooperation follows the success of Operation Captura, a campaign launched in 2006 and run jointly by the National Crime Agency and the UK Crimestoppers charity.
It has seen 58 out of 76 named criminals on the run in Spain arrested and brought to justice in the UK.
In a joint statement, the ministers said:
Excellent co-operation between our two countries has led to the arrest in the last five years of over three-quarters of Britain's most wanted in Spain and sent a clear message: there is no hiding place for criminals on the run.

Both countries are determined to do even more to tackle the corrosive impact of serious and organised crime and ensure crime does not pay. The meeting of practitioners from both countries today will focus on practical cooperation to ensure crime does not pay.

Spain also follows with great interest the UK's discussions to rejoin the framework decision on the application of the mutual recognition of confiscation decisions, which will support future co-operation in this area. Spain and UK will deepen their co-operation still further by working together in the EU to strengthen the sharing of criminal record data about travelling sex offenders and combat the sexual exploitation of children, including through the European Criminal Records Information Systems (ECRIS).

Spain will also look to drive further progress on this issue at international level during its forthcoming chairmanship of the G6.
Facing justice
The European Arrest Warrant (EAW) introduced in 2004 has made it easier for European police forces to return criminals to face justice in the country where they are accused of a crime. Recent figures show that between April 2009 and April 2013, 130 criminals were returned to the UK from Spain alone, and 377 from the rest of Europe. These include 27 rapists, 44 murderers and 63 child sex offenders. A number of these suspects would probably have not been extradited back to Britain without the Arrest Warrant.
The arrangement has benefited Spain as well, not only through the removal of foreign criminals from their soil, but also because the UK has been able to extradite a number of terrorist suspects wanted in connection with ETA or Al Qaeda, including Farid Hilali, Inigo Maria Albisu Hernandez, Zigor Ruiz Jaso and Ana Isabel Lopez Monge.
Published 27 February 2014